I am so stoked, wait did I just say stoked? Well it's because I am totally stoked, my eagerly anticipated custom Vans came in the mail today.
While visiting friends a few weeks ago in Florida, my friends daughter showed me this insanely cool Instagram account of a local girl Linmindesigns .There is nothing I love or respect more than a creative person. I like to think I am creative but I am nothing more than a total hack with zero artistic talent. This is not true of Lindsay Mintz from
Linmindesigns
, she is beyond talented and creative, and only a Sophmore in High School, yes a Sophmore!! Linsday's entrepreneurial and creative spirit is truly inspiring for such a young girl and someday hopes to attend Art School, and as far as I'm concerned any school would be lucky to have her.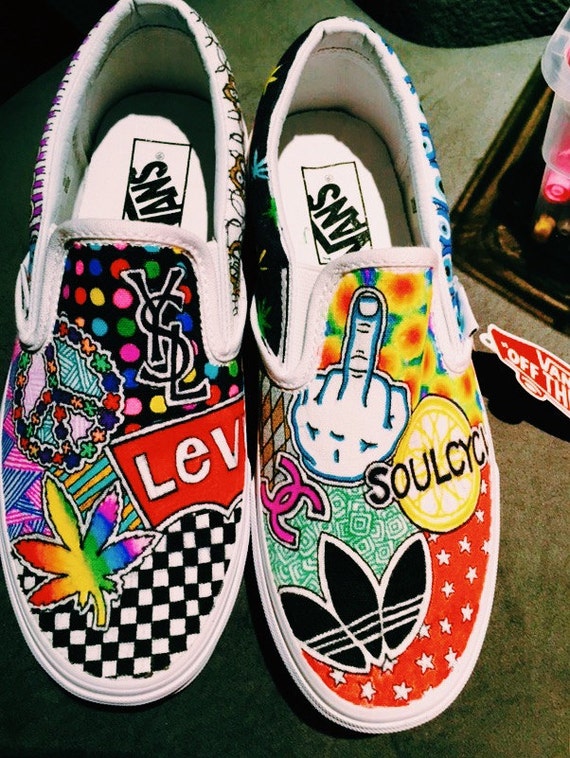 Here is the pair Linsday custom made for me, contact Lindsay at
Linmindesigns
to design your own custom Van's. Tell me what's on your Van's??